Born in South Africa, Sue Phillips is the founder of Scenterprises, a custom perfumery in New York City and is a globally known expert on fragrances, perfume, cosmetics and personal care. She has worked at Elizabeth Arden, Lancôme and Tiffany, where she was VP-Fragrance Marketing. Among the fragrances she has created are Tiffany, Tiffany for Men, Society by Burberry and three Trish McEvoy brands. She is an adjunct professor at LIM College in New York City. In February 2016, she will be speaking on "The Art of Perfumery" at Canyon Ranch in Tucson, Ariz.
What goes into the creation of a new fragrance?
For commercial brands and most perfumes, it starts with development of a concept and a positioning "brief". You research and look at the competitive marketplace, distribution and pricing strategy. You develop the fragrance description and then bring to life how you want it feel and smell. That's the traditional way to create a fragrance, and what I teach my students at LIM College: Where Fashion Meets Fragrance. When I realized that customization was going to be the next step, and it has now become very popular and is on its way to being a huge trend, I looked at the entire fragrance palette and the different fragrance families: fruity, flowery, woodsy, spicy, musky and so on. I developed and created 18 fragrance blends that reflect the families but that can stand alone. Each fragrance I've developed can be worn on its own but can also combine with the other fragrance blends. When my clients experience a fragrance workshop with me they evaluate the different blends and then select three or four that they love and I combine them. That becomes their unique, very distinctive fragrance that they name, and their formula is stored in my database. It's a very engaging and interactive process. It's educational and I like to say it is also "scentertaining."
You've created personal fragrances for celebrities, including actor Jamie Foxx recently. What's that experience like?
It's a lot of fun. I wasn't that fazed by the idea of working with celebrities because, really, everyone is the same. Everyone wants to be treated well and with respect. And everyone wants their own individuality reflected in a fragrance. Someone may have millions of fans, but you quickly realize they're just like you or me. They go through the experience and evaluate the different fragrances and they'll ask me what I think. That's encouraging because they realize they don't know a lot about fragrance and they defer to someone with expertise. I reinforce that their choice of fragrance blends is appropriate for their personality.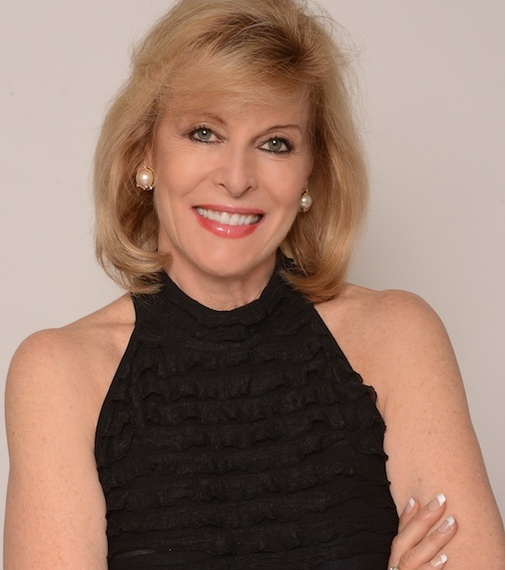 How do you determine the right combination of fragrance families for someone?
Before they even start I give everyone a "scent personality" questionnaire. It asks interesting questions: what they like to wear; what seasons they like most; what types of artwork they like; what they like to eat and drink. Based on their answers, I can determine what kinds of fragrance families they like. When they do create their own fragrance, it 99% matches their answers. It's fun and very interactive! They really love to engage in the process.
You were born and raised in Johannesburg, South Africa. How does your childhood connect with your adult life as a fragrance expert?
My mother was an amazing artist: a singer and a painter. I grew up in a creative, artistic household where we had music recitals and concerts and she gave us art projects. I was always aware of the artistic side, although I cannot draw or paint. But it was always around me. Among my earliest memories are trips to the Game Reserve that we went on when I was a child. I remember the amazing aromas in the African bush. We arrived at a campsite late at night and it was dusk and they'd be putting on the barbecue—we called it a "braai." I remember the smells of the incense of the smoke from the burning wood. The next morning we'd get up early to go see the animals, and the green, fresh, early morning dew would combine with smell from the previous night's embers. It was such a strong association for me. I was very aware of aromas and colors: when I see colors I also smell aromas.
Why did you choose to study drama in college?
I had always wanted to sing and act. When I was 10 I was in my first play. It was "Roar Like a Dove," a British comedy. There was a role for a young girl. My mother was excited but also horrified that I'd be missing school. The producer said we couldn't use just one young child, so there were three of us who alternated in the role over three months. That fueled a passion for theater. I was in shows in college and after I graduated. But the political situation in South Africa was changing and I felt I didn't want to stay. I came to America to pursue a career in singing and acting. It was difficult as I didn't have a [permanent resident] green card and I didn't have a SAG or AFTRA [theatrical unions] membership. However I did part-time work and joined an improvisation group. I was singing and acting with them, but realized without membership in the unions I had to pursue alternative career options.
How were you able to get the green card you needed?
I was lucky in that someone referred me to an immigration attorney who was looking for an assistant and he hired me and processed the paperwork. I said I would stay and work for a year and honored my commitment after I became a permanent resident, and then started contacting headhunters about finding a better position. That first week I was offered three positions. One was for a bank. They said they liked my entrepreneurial spirit but I didn't feel that banking was for me! The next was to work for a French design company for Pierre Cardin. However, I didn't feel I had sufficient fashion background. And the third was the cosmetics company, Elizabeth Arden. With my background as an actor and performer I was able to stand up and speak in front of people and they thought I'd be very good in training. I had no idea what that meant. They said I would have to train the people behind the fragrance counters at stores around the country on product knowledge. I thought that would be interesting and a great way of experiencing the USA! In order to understand the position I was hired for, I, too, had to be trained, and spent 3 months 'in the field' at department stores learning about the customer and how to approach them. And in fact it was excellent experience. After my orientation, I packed my travel bags and traveled around the country for almost two years doing training. I really got to understand that New York City is not America: there's a vast land out there with lots of different cultural and regional differences.
Was it difficult to be constantly moving among cities?
It finally got to me. I'd been working very hard and it was educational and interesting, but it takes a toll on your personal life. They promoted me to product development and then into marketing. I was at Arden for six years and then was hired by Lancôme as Marketing Director before Tiffany hired me as vice president of marketing. If you had told me when I was a young girl in Johannesburg that I would become VP-Marketing for Tiffany perfume, I'd have said you were crazy. But wonderful things happen. It's luck and hard work and all the stars being aligned.
Why you did leave Tiffany?
I was experiencing health issues as I was about to have my first child, and had to have bed rest. However, I still wanted to have a career, and I managed to combine both by starting my own business, which I called Scenterprises. That was 26 years ago and I have to say I'm really grateful and amazed by the amount of experiences I've had and the brands I have developed. That includes developing iconic brands such as Burberry, Trish McEvoy and Avon; consulting and doing scent branding; and also teaching about fragrance. I am an adjunct professor at LIM College where I teach The Secret World of Scent. Previously I taught at the Fashion Institute of Technology [in New York City] for five years. However as my business began to expand, I didn't really have the time. But two years ago I was asked to teach at LIM College and I love teaching the subject I am passionate about. It's so gratifying when students are engaged and become passionate about the subject as well.
Did you hesitate about leaving a major brand such as Tiffany to work on your own?
Sometimes I don't plan things strategically. When I left Tiffany it happened because I needed to. But once my daughter was born, I really jumped into being an entrepreneur. I was asked to develop the Burberry fragrance, which was very exciting and an honor, and I now consider myself a "scentrepreneur"! I think I'm more creative than strategic, although lately I've become more strategic in my business. My passion and my creativity really drive me, and that's how I've been able to develop a lot of projects that I wouldn't otherwise have thought of doing. I started the Custom Fragrance initiative seven years ago, when bespoke perfumery was not even understood, and it has now grown to be quite popular. I'd never thought of opening retail space but again luck happened and someone mentioned a space and asked if I would like to see it. It was on the lower level of a building and not very beautiful, but I transformed it into a beautiful oasis. I wasn't looking for that, but sometimes it's just a matter of taking advantage of what falls in your lap and jumping on an opportunity. The Scentarium, my custom-fragrance studio [seen below], opened two years ago. That just evolved as an answer to all the celebrity fragrances that are out there. It wasn't a strategy that I'd planned for years; it just evolved and I jumped in.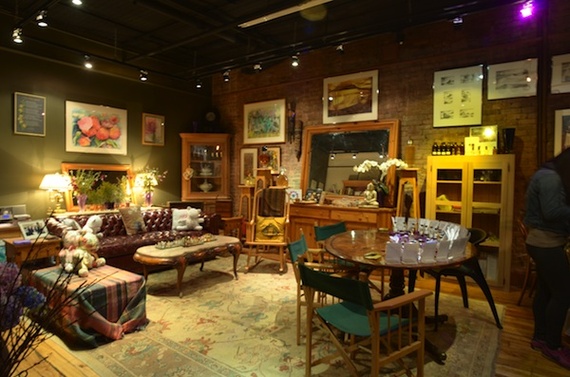 Is that what you tell your LIM students to do?
Absolutely. I tell them that it's important to fuel your passions. "You're living in New York City. Avail yourself of everything that is here; the museums and galleries, lectures and parks. Don't just go from class to class; don't shut out the amazing things that are around you." There's so much here that can help them in their future endeavors.
What haven't you done that you're looking forward to doing?
Writing a book. I've written when I can and I really want to write a book.
Would it come with scent strips?
I don't know if it will have that but it definitely will have a fragrance aspect to it. Also, I developed a fragrance kit for people who can't meet with me in New York [The Scentarium Deluxe Custom Perfume Making Kit], and I want to expand that. It's an "experience in a box". As I look at my career over the past 30 years, it has been such a fun journey. I would never have thought I'd be in the fragrance business. I had no idea that might happen, but it all has evolved. I'm grateful and thrilled.